Massage Services
The menu below describes some of the most popular massage services. You may choose from this menu or just ask the therapist to tailor a session that uses a blend of techniques to address your specific concerns.
All 60- and 90-minute Massage Therapy Sessions include use of organic and naturally sourced massage lotions and oils.
Massage lotions and oils are Fragrance-free in recognition that some clients are sensitive to scents.
Aromatherapy is offered for clients who chose ro enhance their session with essential oil.
*Please let me know if you are scent sensitive or have allergies to nut oils!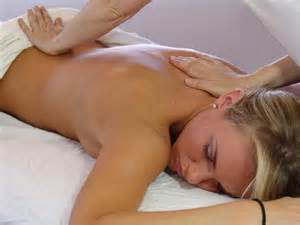 ~Signature Massage~ This massage encompasses all techniques for true relaxation. A combination of swedish and deep tissue strokes will be used to soothe sore muscles and relax the mind. Trigger point work, Reflexolgy and gentle stretching may be included to enhance or pursue effective muscle release.
60 minute session $45.00
75 minute session $55.00
90 minute session $65.00
~Swedish/Relaxation Massage~ This massage is the original for ultimate relaxation. Long, smoothe and soothing strokes are used to warm up the body and increase circulation. Your muscles will melt with pleasure as your massage therapist uses a combination of pressure and depth to your satisfaction. This massage is for one who seeks a blissful respite from the daily grind.
60 minute session $45.00
75 minute session $55.00
90 minute session $65.00
~Aromatherapy Massage~A truly relaxing experience that includes the use of therapeutic grade essential oils aimed at relaxing the body, mind and spirit. Essential oils have been proven to help issues such as chronic pain, inflammation and stress that we all experience on a daily basis. With the use of warm towels and essential oils, your relaxation is enhanced to bring the body into complete relaxation.
60 minute session $55.00
90 minute session $75.00
~Hot and Cool Stone Therapy~ This ancient tradition uses basalt lava stones to drive heat and relaxation to the core of your muscles as well as cool marble to draw out inflammation and sooth muscle tissue. The massage therapist will use traditional stone placement on energy centers of the body, while performing Swedish massage with stones in hand. Focused work on sore muscles may also be incorporated.
60 minute session $55.00
90 minute session $75.00
~ Bamboo Therapy~ Bamboo Therapy is a treatment using warm bamboo and rosewood tools to perform deep tissue massage techniques. Using different sized and shaped tools, the therapist applies a variety of massage strokes which address tight muscle tissue and promote a deep sense of overall well being and relaxation.
60 minute session $55.00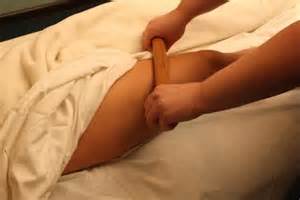 90 minute session $75.00
~ADD ON ANY OF THE FOLLOWING TO YOUR MASSAGE SESSION~
~Aromatherapy Treatment~ Chose between several custom blended essential oils
$12.00 (take home remaining oil or lotion from session for home therapy!)
~Full Body Sugar or Sea Salt Exfoliation~ (customized for your skin type)
$35.00 (add 30 minutes)
~30 Minute Reflexology Session~ (includes steamed towels and essential oils)
$30.00 (add 30 minutes)
~Sugar or Sea Salt Essential Oil Foot or Hand Scrub~
(sugar or sea salt scrub with coconut oil and therapeutic essential oils, fabulous
for dry,calloused skin
$10.00 (hands or feet) $15.00 (for both hands and feet)
~ Anti-Aging or Hydration Facial ~(includes steam, cleanse, exfoliation, face massage and treatment mask) $35.00 (add 30 minutes)